Moving Soon? Rent With Mother Nature in Mind
Source Credit: Tina Martin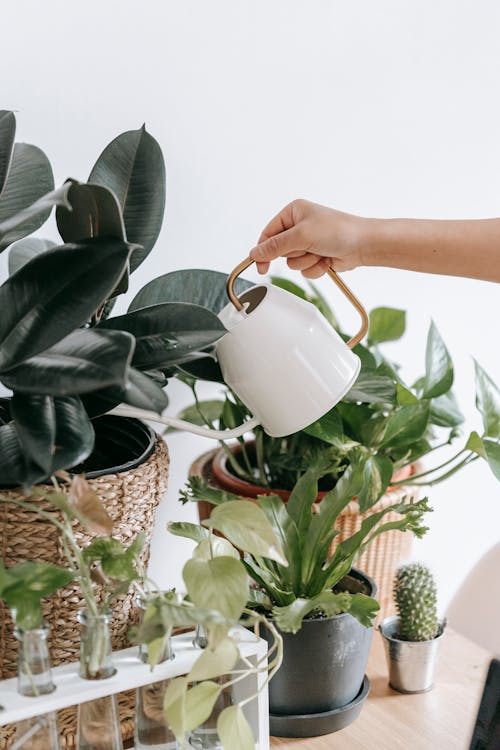 While we only have one Earth, you will live in many places throughout your life. If you're currently in the market for a new rental, narrow your selection down by choosing a property that helps you do your part to promote environmental sustainability. Today, EcoPackables is here to offer a few pointers that can make all the difference.
Features That Support The Environment
Lots of open spaces.

One of the first things to look for when choosing an apartment is lots of open, green spaces. Look for access to lakes, streams, a waterfall, walking trails, and beautiful landscaping. Luckily, there are plenty of rental options out there, including over 700 available in San Diego alone. If you're choosing a house instead of an apartment, opt for one with room for a garden. This is all part of checking out home prices and the housing market you're moving to, which is one of your first steps.
Energy Star Appliances.

Energy Star appliances are certified by the EPA as those that promote energy efficiency. Ask your apartment manager or landlord about the types of appliances in your unit. Refrigerators, dishwashers, dryers, and other large and small appliances may have the Energy Star label.
Well insulated.

While you almost never see it, the insulation in the place you call home plays a significant role in everything from your energy bills to the comfort of each room. Insufficient insulation makes it more difficult for the HVAC to heat and cool your property and, just as bad, opens up lots of cracks and crevices for bugs to pay a visit.
Tiny Tweaks To Save Mother Earth
Use LED bulbs.

According to GE Current, LED light bulbs are superior to traditional bulbs. Not only do they have a longer life, often up to 50,000 hours or more, they also use less energy and are often connected to smart devices so that you can dim or brighten your lights with the swipe of the screen.
Decorate with plants.

Since you're moving with mother nature in mind, bring a little bit of her home. Plants purify the air and can even be a boon to your mental health.
Use window treatments.

Ideally, your apartment or home has double pane windows. Even still, Beauty Harmony Life points out that using window treatments, such as curtains or shades, will help you let the sunshine in when you need it and block UV radiation and heat when you don't.



Take your efforts to work.

Starting a new job offers an opportunity to implement green practices from the beginning. Bike or carpool if it's possible, set your computer to sleep when you're done, bring your own coffee mug and keep a large reusable water bottle in the fridge if you prefer cold water.
General Moving Tips
Pack early.

Packing early gives you an opportunity to purge stuff that you do not need. This means you may be able to use a smaller moving truck. Further, the sooner you get to packing, the more likely you are to find materials that you can reuse, such as moving boxes and newspapers.
Find the right mover.

A professional moving company will pack in the most efficient way possible. They will also take the most efficient route. Both of these reduce carbon footprint. Contact several movers to get a quote and to ask about any current specials they may have. An added perk of a moving company is that they can handle the large pieces, so you are less likely to be injured during the process.
Measure your belongings.

The space that you're coming from to where you're going probably aren't exactly the same. Before you commit to a rental contract, measure all of your large furniture to ensure it will fit in your new home. You can look online at floor plans to get a better idea, but you might also wish to call your apartment office for exact measurements.
No matter how many times you've moved before, it's never too late to make your next relocation endeavor something that helps instead of hinders the environment. The steps listed above can assist you in making a selection of an apartment, condo, or rental home that helps you meet your eco-friendly goals without sacrificing comfort or style. You may even find that choosing a home with mother nature and mind is a smarter financial decision as well since energy-efficient updates lower your utility bills.
EcoPackables is continuously striving to make eco-friendly packaging more affordable and accessible to all business owners. If you have any questions, please scroll down to find our contact form.
Image via Pexels